1 tag
4 tags
1 tag
1 tag
1 tag
3 tags
3 tags
2 tags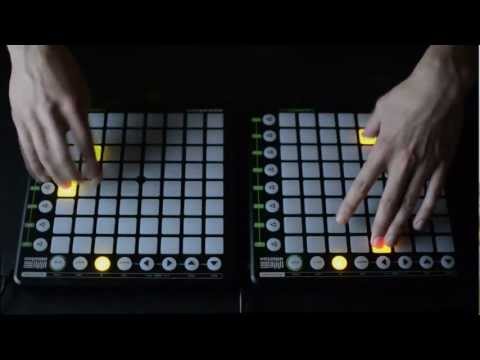 2 tags
1 tag
Because of this decision, I am supervising cupcake...
For all my disapproval with the book itself, I'm going on the attack phase of the Dukan Diet tomorrow.  I'm not going in expecting a miracle or really using the Diet to drop weight quickly. I need to get more than my average of 15g of protein a day, and I feel I can adapt the Dukan Diet to accomplish that. While I like to call myself an omnivore, I tend to stay firmly in the fat/carb...
2 tags
2 tags
Ug, bad theater manners dude spent the entire movie eating food he brought into the theater (including cracking open a beer), then left his seat STREWN with garbage. Dude, if you aren't going to support the theater staff's paychecks with concessions, at least clean up your filth! No one wants to clean up your spilled yogurt and funky smelling beer!  The movie, thankfully, was...
2 tags
I'm the only person in the theater when a dude comes in and sits in front of me. I'm reading a book with headphones on, but the guy smacks his hand in the chair's back, getting my attention. "So you like Hobbits?" He asks all swarmy like, pulling out a balognia sandwich. Because my headphones and book are clearly just a set up for conversation. "Nope." ...
2 tags
3 tags
2013 is going to be legendary
Mom's 60th birthday! May 19th marks her 30th year of MS, so this birthday is even more special. Go mom!  Southern Oregon trip, functioning as both a family visit & gathering research for a future writing project :3 Shipping my novel out into the wide world in March, an early 30th birthday present to myself :D And yes, my 30th birthday in April, which I'll potentially be...
Insomnia you are NOT my friend!
So my sleep schedule has no idea what is going on! Sunday: 3 hours of sleep (7am-11am) Monday: 3 hours of sleep (9am-12pm), achieved only after level grinding on Glitch (game dies on the 9th) Tuesday: 7pm - 4:50am! Fell asleep watching a baseball game off tivo Wednesday: 12pm - 6:30pm! Fell asleep watching baseball Winter Meetings coverage Thursday: I am still awake, & I work at 11am....
1 tag
birchbox
gammmaray: Someone please send me an invite to birchbox! I think you get points for it. Help a sista out.  If you still need an invitation, you can use my code here :D
1 tag
1 tag
4 tags
3 tags
I have lame voter problems
I love California mail-in ballots! I can vote in bed and not have to deal with lines (or machine-related stress!). I just have to wake up before work & go drop it off across the street at the polling place, piece of cake! :D It did strike me again that while research on all the measures just cemented my earlier opinions, hell if I can figure out who to vote for city council or to the school...
3 tags
1 tag
3 tags
I love how the internet comes back 5 minutes before I need to get ready for work.  I'm on to you, internet. :/
3 tags
2 tags
1 tag
Well that was certainly something different!
So, yesterday I slept for 14 hours. For the past few weeks, the only sleep I've managing have been four hour naps. After that, I'm wide awake— anxious, blurry eyed, & exhausted, yes, but completely incapable of returning to sleep. This odd sleeping cycle coincided with a nasty mental health week, a sense of frustrated hopelessness, and a profound lack of productivity. ...
1 tag
4 tags
1 tag
So I made steel cut oats for the first time today
It tastes like raw health.  So I spooned fig butter in.  I guess it is okay now?  (images via nickjesscaps)
2 tags
2 tags
2 tags
Oh man, I was on fire this morning— watched the Giants win, did some cleaning, make myself 'lunch' for work, got all my returns for the mall gathered, & even made it to work a half hour early.  Only to realize no, Kol, it isn't Sunday after all, you just got to work two and a half hours early.  And then I went home and, instead of doing anything productive with the...
I'm posting more documentaries for you, followers!
nothing-rhymes-with-ianto: annabritannia: Here is a documentary about the ancient Arab trade-routes.  Here is one titled "Weapons That Made Britain". Here is one that is a re-enactment of life on a British farm in the 1700s. Here is one about Genghis Khan. Here is the series "Ancient Discoveries"; its one of my favorite shows! Here is one I actually watched recently on tv; its entitled...
1 tag
2 tags
1 tag
2 tags
3 tags
3 tags